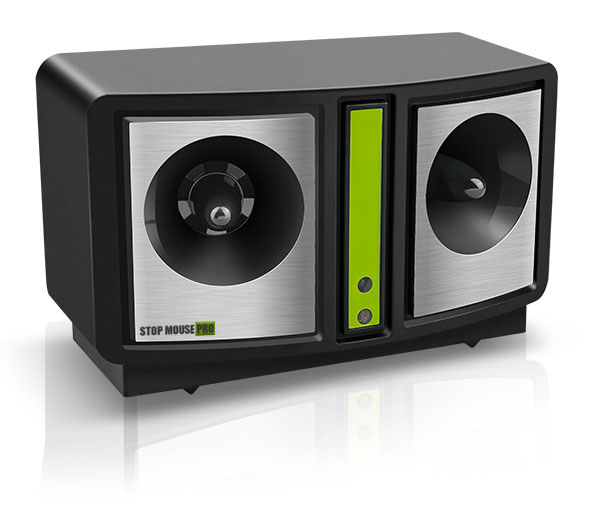 Stop Mouse Pro is an industrial device that is marketed directly to consumers.

The device emits ultrasound frequencies that repel rats and mice: it acts on the nervous system of rodents, causing them to instantly flee.

Area covered: 1m2 to 140m2.

Three action modes depending on the level of infestation: Severe, Moderate or Preventative.
NEW GENERATION TECHNOLOGY
Electronic system whose oscillations are produced by a crystalloid piezoelectric ceramic and semiconductors from the latest technology.

The wireless device comes with batteries, allowing you to protect the environment without having to have an electrical supply nearby.
THIS READY-TO-USE INDUSTRIAL QUALITY DEVICE ALLOWS YOU TO REPEL RATS AND MICE FROM THE AREA FOR GOOD.
The device is particularly well suited for indoor and outdoor use, kitchens, bathrooms, lofts, cellars, etc.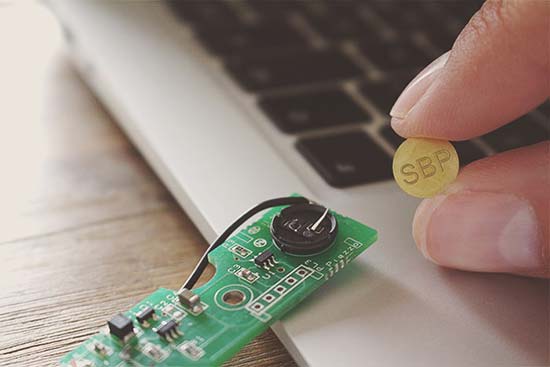 THE ADVANTAGES OF STOP MOUSE PRO
All our testimonials are true and verified.


(To add a review, take back your customer number available in your order email)
« Rodents would return to the appartment at night through a water inlet pipe. I placed the device in front of the inlet and no more droppings to be seen»
« Yes, delivery times met. The Mouse Pro works very well, so it's a yes to your question: we'd recommend the product »
« Thank you for the email advice given for my specific situation »
« I use this pest control system in the bathrooms at my warehouse - the rats have disappeared - Yes, I'd recommend it»
« Our home had been infested for the past year since construction works had started on a building nearby. In five days the outbreak had been stoped in its tracks with two units »
« I have a phobia about mice. Thanks to the Stop Mouse, I can now get some sleep »
« I could hear mouse noises along the gutter under the window at night. Enough of these dirty creatures. I'm spreading the word about your product »
« A friend recommended your site. I found it a bit expensive but I admit the results are clear. Delivered with batteries installed, a little touch I really appreciated »
FREQUENTLY ASKED QUESTIONS
Where should the device be placed?
The device must be placed in areas where rats and/or mice are likely to circulate

As the device works with batteries, you can place it in nany area, even those without plug points.
Why should this device work better than others?
Unlike other devices sold on internet which claim to make rats and mice flee, the Stop Mouse PRO's ultrasonic signal is specifically designed to fall on the sound spectrum for rodents.

This system makes it 100% effective. Also, owing to the way it works, the device doesn't affect humans or pets.
How can you be sure that rats and mice don't get used to the device?
Rats and mice could get used to the sound signal generated by the device if it were constant.

The Stop Mouse PRO has a knob to change the frequency (to be done once a year)nOur customers have been using the Stop Mouse Pro for several years now with the same positive results.
Is your rat/mice repellent device guaranteed?
The device comes with a two-year warranty.

In the event of a problem or fault, we will replace the device with a new one.
I have a dog and two cats. How can I be sure that they won't hear anything?
As indicated in Question 2, the frequency modulation is not the same as a Wi-Fi signal or radio waves.

The device has a frequency modulation specifically designed to fall on the sound spectrum of rats and mice.

Pets are unharmed if they come into contact with the device.
I also have issues with moles - does the device repel them too?
For the reasons indicated in Question 2, Stop Mouse Pro offers unfailing results for rat and mice control.

However, it does not have the same effect on moles.
How long do the batteries last?
The batteries in the device are standard LR14 alkaline 1.5V batteries that can be found in all stores for around 0.40 euros.

The batteries last for approximately a year.

The device comes with "branded" batteries (Duracell, Varta, Energizer etc.) already installed.

You can connect the device to the mains (electrical supply) if you have a plug point nearby.
I can't find the answer to my question here. How can I contact you?
You can email questions to us at the following address: info@stop-mouse.co.uk

We will be pleased to help.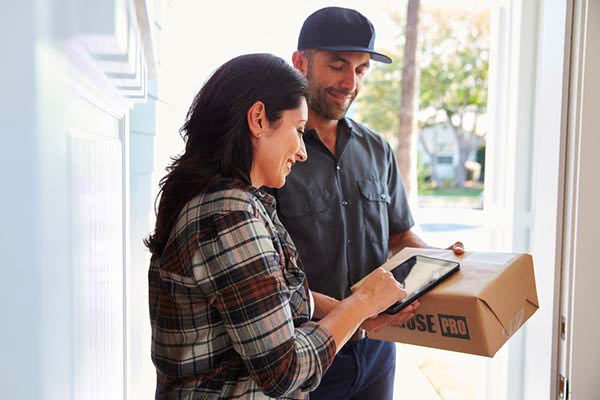 Stop-Mouse PRO
In stock :

FREE DELIVERY

 within 2-4 business days
Area covered: Up to 140m2

Size: 8cm x 6cm x 7cm.  Weight: 80 grams.

Battery life: 9 to 12 months. Standard alkaline 1.5V LR14 batteries (or mains connection) Delivered ready to use, with batteries already installed

Settings: Knob with three positions depending on whether the infestation is severe, moderate or for prevention, in addition to an economical mode (in this case the device only works at night when rats and mice are the most active) as well as a test button indicating when the device is on.

Two-year warranty. Replaced by a new device in the event of malfunction.